Adobe Commerce: Navigating the Third-Party Module vs. Custom Development Conundrum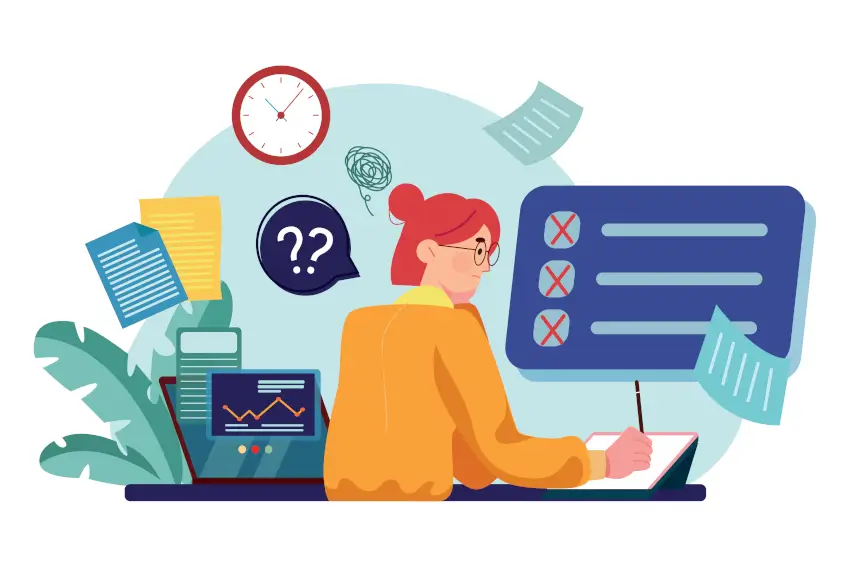 Adobe Commerce, formerly known as Magento, is a leading e-commerce platform that allows businesses to create unique and engaging online shopping experiences for their customers. Its flexibility and extensive range of features and capabilities enable businesses to customise their e-commerce solutions according to their specific needs. However, this flexibility can also pose challenges when deciding between using third-party modules or developing custom modules based on unique requirements. In this comprehensive article, we will explore the factors to consider when analyzing third-party modules for an Adobe Commerce website and weigh the pros and cons of custom development to help you make the most informed decision for your business.
Understanding Third-Party Modules and Custom Development
Third-party modules are pre-built extensions developed by independent developers or companies that provide additional functionality to the Adobe Commerce platform. These modules cater to a wide range of e-commerce requirements, such as payment processing, shipping, inventory management, and more. They can be easily installed and configured to work with your existing Adobe Commerce setup.
Custom development involves creating bespoke modules or functionality tailored to your specific business requirements. This approach allows businesses to have full control over the design, features, and functionality of their Adobe Commerce website, ensuring that the solution perfectly aligns with their unique needs and objectives. Custom development may include creating entirely new modules or modifying existing third-party modules to meet specific requirements.
Features and Functionality
Third-party modules typically offer a variety of pre-built features designed to cater to common e-commerce needs. These modules are created by experienced developers who have expertise in Adobe Commerce, ensuring compatibility and functionality. However, third-party modules may not always provide the level of customization or unique features that a business requires.
When developing custom modules, you have complete control over the features and functionality you want to implement. This allows you to create a tailored solution that perfectly aligns with your business needs, giving you a competitive advantage. Additionally, custom modules can be designed to seamlessly integrate with your existing systems and processes, ensuring a cohesive and streamlined user experience.
Cost Analysis
One of the main advantages of using third-party modules is that they typically have lower upfront costs compared to custom development. Purchasing a ready-made module can save you the expense of hiring developers to create a custom solution. However, it's essential to consider the long-term costs of using third-party modules, including possible maintenance fees, updates, and compatibility issues.
Developing a custom module can be more expensive upfront due to the need to hire developers and invest time in the design and development process. However, this investment can pay off in the long run, as custom modules often require less maintenance and updates. Furthermore, custom modules are typically designed to grow and evolve with your business, ensuring that they remain relevant and effective as your needs change.
Time and Resources
Implementing a third-party module is usually quicker than developing a custom solution, as the module is already developed and tested for compatibility. This can be advantageous for businesses looking to quickly deploy new features or functionality. However, it's important to remember that third-party modules may still require customization to meet your specific needs, which can add to the overall implementation time.
Developing a custom module requires more time and effort than implementing a third-party solution. The design, development, and testing phases can be time-consuming, potentially delaying the rollout of new features or functionality. However, investing this time upfront can ensure a more tailored and effective solution that aligns with your business objectives.
Resource Allocation
When considering custom development, it's important to evaluate the availability of in-house resources, if you have an internal development team, or the need to hire external developers. Developing custom modules may require specialised skills, and dedicating resources to this process could impact other projects or priorities. On the other hand, third-party modules generally require less resource allocation, as they come pre-built and ready for integration.
Flexibility and Scalability
While third-party modules offer a range of features, they may not always provide the flexibility needed to adapt to your specific requirements. Customizing third-party modules can be challenging depending on how this has been created, and the level of customization may be limited by the module's design.
Custom development offers a high level of flexibility, as you can design and build modules based on your unique requirements. This flexibility ensures that your e-commerce solution is fully tailored to your business needs and can adapt as your business grows and evolves.
Scalability is an essential factor to consider when choosing between third-party modules and custom development. Custom modules can be designed with scalability in mind, allowing your e-commerce solution to grow with your business. Third-party modules, on the other hand, may have limitations in terms of scalability and may require additional customization or development to accommodate business growth.
Support and Maintenance
Support for third-party modules varies depending on the developer or company that created the module. Some developers may offer comprehensive support and regular updates, while others may provide limited assistance. It's crucial to research the level of support offered and factor this into your decision-making process. If the support is limited and you encounter critical issues, this could impact your company's sales and reputation.
When developing custom modules, you have more control over the support and maintenance process. Your in-house team or external developers can provide dedicated support, ensuring that any issues are promptly addressed and resolved. Additionally, custom modules can be updated and maintained according to your specific requirements and timelines. This could, however, increase the cost aspect with regards to ongoing maintenance and updates.
Making the Decision
Before making a decision between third-party modules and custom development, it's essential to thoroughly assess your business needs and objectives for each feature and requirement. Determine the level of customization required and whether a third-party module can fulfill your requirements or if custom development is necessary for your unique situation.
The choice between third-party modules and custom development for your Adobe Commerce website is a critical decision that requires a comprehensive understanding of your unique business requirements. By considering the factors outlined in this article, including features, cost, time, flexibility, scalability, and support, you can make an informed decision that will best serve your e-commerce needs and contribute to the success of your business.
Sometimes making the best decision isn't an easy straight forward process, sometimes you need an expert to help guide you through the process. Developed With Style can help you with any aspects of your e-commerce journey you may need assistance with. Get in touch to discuss requirements and see how we can help dive your vision through to success.
Related Posts
What our customers are saying about our services
Get your company heading in the right direction with our digital solutions. Dont just take our word for it though.

"Have been working with Lee from DWS for number of years. Lee has an unrivalled knowledge of all things Magento. During our migration from Magento 1 to Adobe Commerce, he helped to shape the design and build of the new platform, and his expertise was instrumental to the success of the project. As well as offering ongoing support, Lee was always on-hand to assist with any additional development needs, both during and after the project. His positive attitude and excellent communication skills made working with Lee easy and efficient."

"I've worked with Lee at DWS on a number of complex projects across different ecommerce platforms and disciplines. He's fantastic at managing multiple stakeholder's expectations, taking an (often loose) brief and bringing it to life in a timely manner. I know I can always rely on him to add value when it matters most"

"DWS has been a brilliant for our website/business, ever since we started working with Lee over 5 years ago. He has always been honest (at times brutally) and has always made himself available when we have needed him, communication has never been a problem too! Our website has been the point of many positive conversations with our clients and I dare say our website has been the reason a number of clients have joined us. We already have plans for an upgrade later this year and we are looking forward to seeing the magic he works for us again!"

"DWS have been absolutely amazing developing and maintaining our website. They are easy to deal with and the service is great and we must have been using them for around 10yrs"

"When Lee from DWS set up our website several years ago, we saw a huge spike in leads, both phone calls and emails, so much so that we have reduced other advertising to almost nothing. If there's an issue, an update or we want a change on the site, it's never a problem and is sorted quickly. I have no hesitation in recommending DWS."