Celebrating Seven Years of Unparalleled Growth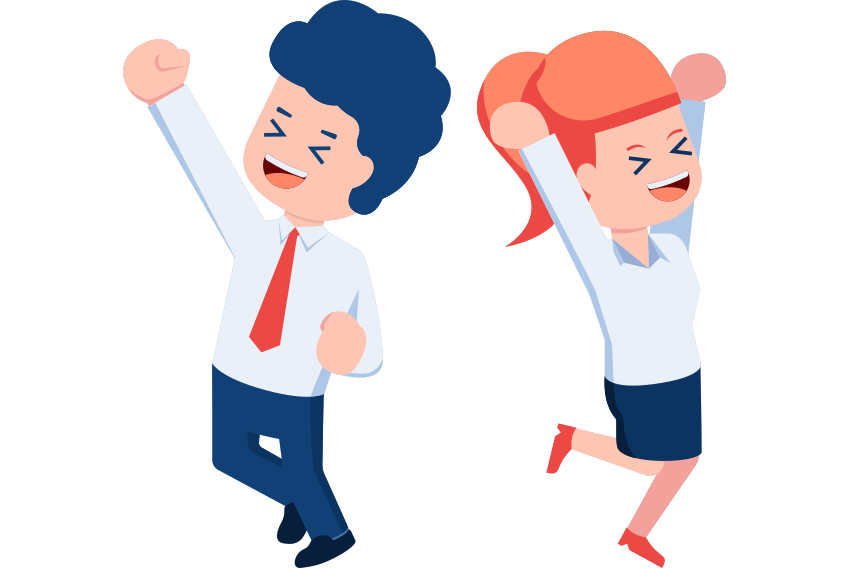 Seven years ago, Developed With Style was born out of a simple yet powerful idea. We wanted to create a website development company that would not only excel in its service offerings but also inspire innovation, creativity, and unyielding growth. Our journey began with a focus on small-scale maintenance projects, and while these may have seemed modest at the time, they were the stepping stones that laid the foundation for our future success.
From Humble Beginnings to Daring Aspirations
We honed our skills with every project, always putting our best foot forward, and gradually, we began to leave an great experiences for all our clients. We leveraged each project as an opportunity to learn, to grow, and to exceed client expectations. Our dedication to the craft was evident in the work we delivered, and it wasn't long before our reputation started to precede us.
As we continued to master our craft, we never lost sight of our ambitions. We nurtured a culture of continual learning, always pushing the envelope and asking ourselves, "What's next?" We knew that to achieve our vision, we needed to keep evolving, keep learning, and never shy away from challenges. We have always taken on projects that other companies would not due to their complexities and exceeded expectations.
It was this daring spirit that propelled us to expand our horizons. We were not content with just doing what we were good at. We wanted to explore new areas, take on more complex projects, and provide even more value to our clients. This led us to venture into the dynamic world of Adobe Commerce Cloud, a comprehensive solution for managing online businesses.
Building on Success and Diversifying our Portfolio
Embracing this new challenge was not an easy feat. It demanded that we acquire new skills, adapt to new technologies, and rethink our strategies. But we were ready. We approached this challenge just like we did every other - with enthusiasm, determination, and a relentless pursuit of excellence.
Today, as we stand on the verge of launching two enterprise Adobe Commerce Cloud implementations, we can't help but reflect on our journey - a journey that took us from humble beginnings to daring aspirations. It's a journey that we're proud of, a journey that has shaped us, and most importantly, a journey that's far from over. The spirit of Developed With Style is one of unyielding growth, and we can't wait to see where it takes us next.
Forging Ahead with New Endeavors
As we celebrate our seventh anniversary, we are excited to announce new projects that will further solidify our place in the tech industry.
In the upcoming coming months, we will be launching a Product Information Management (PIM) system, a solution designed to help businesses manage their product information more efficiently and deliver a consistent brand experience across all channels.
Simultaneously, we are initiating the process to become an official Adobe Partner. This partnership will further affirm our capabilities in handling Adobe Commerce Cloud implementations and stand as a testament to our technical proficiency and commitment to delivering high-quality service to our clients.
Moreover, in our constant endeavor to offer comprehensive solutions to our clients, we are expanding our service offerings to include website security audits. This new service aims to help businesses identify potential vulnerabilities and ensure their websites meet the highest security standards.
Reflecting on our Journey and Looking Ahead
Our journey has been marked by challenges, triumphs, growth, and learning. Each hurdle has taught us invaluable lessons, strengthened our resolve, and brought us closer as a team. Our success is not solely due to our technical acumen or strategic decisions, but also the result of our people, culture, and values.
As we look forward to the future, we remain committed to our mission of innovation, growth, and delivering value to our clients. We are excited about our upcoming projects and are eager to continue our journey in the ever-evolving tech landscape.
Here's to another seven years of innovation, growth, and success. Here's to Developed With Style.
A Special Thank You
On this special occasion, we extend our deepest gratitude to our clients, partners, and team members who have been instrumental in our journey. Without the clients, we wouldn't be where we are now! We are excited about the future, and we can't wait to continue developing with style and helping more businesses grow!
What our customers are saying about our services
Get your company heading in the right direction with our digital solutions. Dont just take our word for it though.

"Have been working with Lee from DWS for number of years. Lee has an unrivalled knowledge of all things Magento. During our migration from Magento 1 to Adobe Commerce, he helped to shape the design and build of the new platform, and his expertise was instrumental to the success of the project. As well as offering ongoing support, Lee was always on-hand to assist with any additional development needs, both during and after the project. His positive attitude and excellent communication skills made working with Lee easy and efficient."

"I've worked with Lee at DWS on a number of complex projects across different ecommerce platforms and disciplines. He's fantastic at managing multiple stakeholder's expectations, taking an (often loose) brief and bringing it to life in a timely manner. I know I can always rely on him to add value when it matters most"

"DWS has been a brilliant for our website/business, ever since we started working with Lee over 5 years ago. He has always been honest (at times brutally) and has always made himself available when we have needed him, communication has never been a problem too! Our website has been the point of many positive conversations with our clients and I dare say our website has been the reason a number of clients have joined us. We already have plans for an upgrade later this year and we are looking forward to seeing the magic he works for us again!"

"DWS have been absolutely amazing developing and maintaining our website. They are easy to deal with and the service is great and we must have been using them for around 10yrs"

"When Lee from DWS set up our website several years ago, we saw a huge spike in leads, both phone calls and emails, so much so that we have reduced other advertising to almost nothing. If there's an issue, an update or we want a change on the site, it's never a problem and is sorted quickly. I have no hesitation in recommending DWS."